Hard up? Who is to blame?
The economic consequences of the anti-union laws
Online meeting
7pm Monday 27 March
Speakers:
● John Hendy KC, Campaign for Trade Union Freedom
● Diane Abbott MP
● Michael Burke, Socialist Economic Bulletin
● Alex Gordon, President of RMT Union

Chair: Sarah Woolley, General Secretary, Bakers' Food & Allied Workers' Union and Co-chair, Campaign for Trade Union Freedom
Register for your free place here.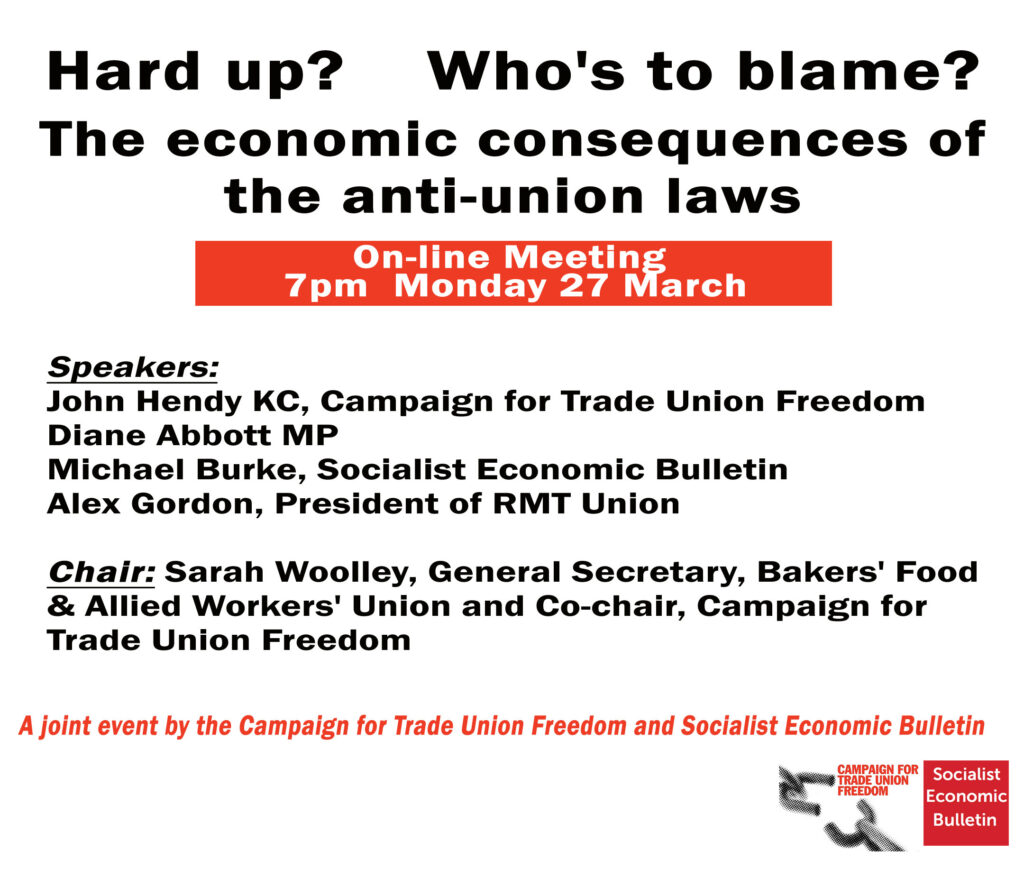 A joint event by the Campaign for Trade Union Freedom and Socialist Economic Bulletin.
Details of this online event can be found on Eventbrite here.
About the Campaign for Trade Union Freedom
The Campaign For Trade Union Freedom was established in 2013 following a merger of the Liaison Committee For The Defence Of Trade Unions and the United Campaign To Repeal The Anti Trade Union Laws.
The CTUF is a campaigning organisation fighting to  defend and enhance trade unionism, oppose all anti-union laws as well as promoting and defending collective bargaining across UK, Europe and the World.