By Michael Burke
Workers across Britain are experiencing severe cuts in wages in real terms. The latest measure of average pay settlements is just 2% higher than a year ago, while a long-standing indicator of inflation shows prices rising by 6% over the same period. Contrary to widespread claims by Boris Johnson and many others, wages are not surging. In fact, the decline in pay in real terms (after inflation) is the sharpest since the global financial crisis in 2009. This represents a sharp decline in living standards.
The measure of pay settlements comes from professional human resources consultancy XpertHr, in a November 18 press release. It differs from the data provided by the Office for National Statistics (ONS) in important ways. The ONS measures average pay, not average pay settlements. Ordinarily, there would be little disparity between the two. However, this is an exceptional period.
During the pandemic there have been hundreds of thousands of job losses. These have been concentrated in low-paid sectors of the economy, especially hospitality and accommodation. The ONS measure naturally monitors the pay of those in work. But, in making a comparison with prior periods, there is a bias as now a higher paid group is being measured.
This is highlighted by the ONS statisticians themselves, who caution about how the average data should used. Memorably they argue that using this measure is like taking an average height of the occupants of a room, asking the short people to leave and then taking a new average, which is much higher. But no-one has become taller. In the jargon, it is a compositional change.
At the same time, the Retail Prices Index is a key measure of inflation long used as a reference in pay bargaining. Unlike the CPI it includes housing costs and so is a broader measure of the prices workers are actually paying. The RPI has shot up to 6% growth year on year (while the CIP has also risen, to 4.2%).
Chart1. Retail Price Index (RPI) inflation, year-on-year % change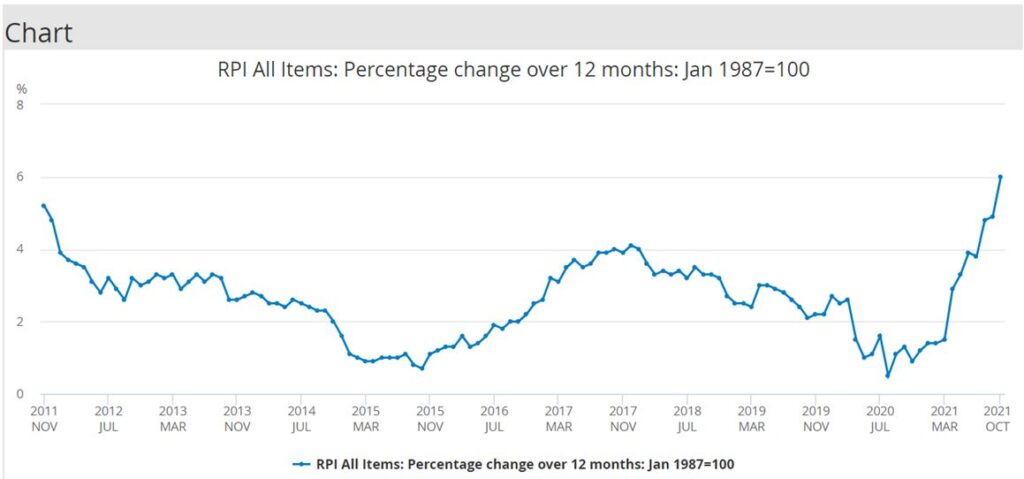 Source: ONS
Of course, these facts did not prevent Boris Johnson claiming that not only is pay rising, but other matters such as the deaths from Covid-19 or longevity should be disregarded as higher wages are the metric on which his government should be judged!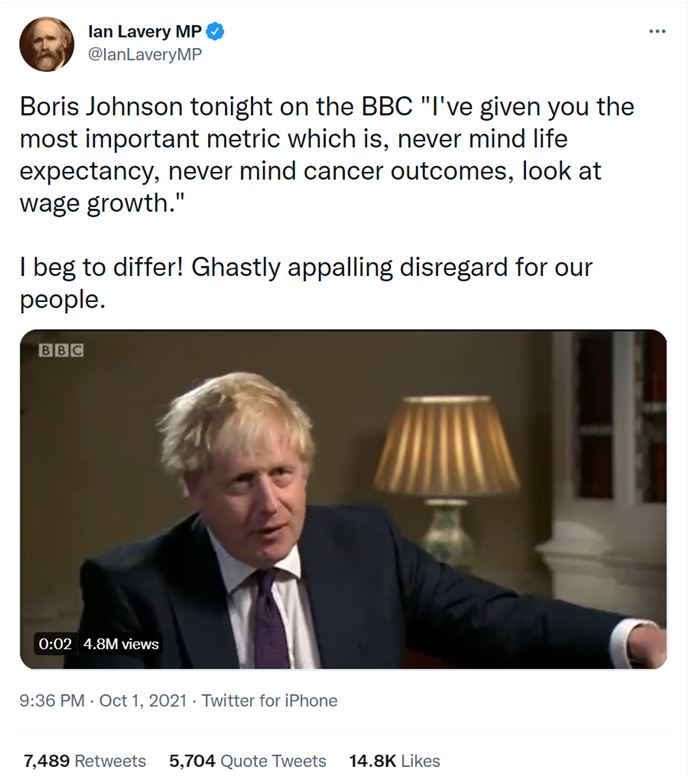 But no-one in the labour movement or who is in support of workers' pay and conditions should believe his nonsense and certainly not repeat it. The claims on higher wages are an unscrupulous attempt to hoodwink viewers and voters and will prove short-lived as annual comparisons with the pre-pandemic workforce fall away over time.
As the ONS chart on real average pay below shows, the previously favourable year-on-year comparisons on pay are already starting to fall away. And it is clear from the data on pay settlements combined with the appropriate inflation data, that workers are on average suffering one of the biggest attacks on their pay for many years.
Chart 2. Average Real Pay, % change year-on-year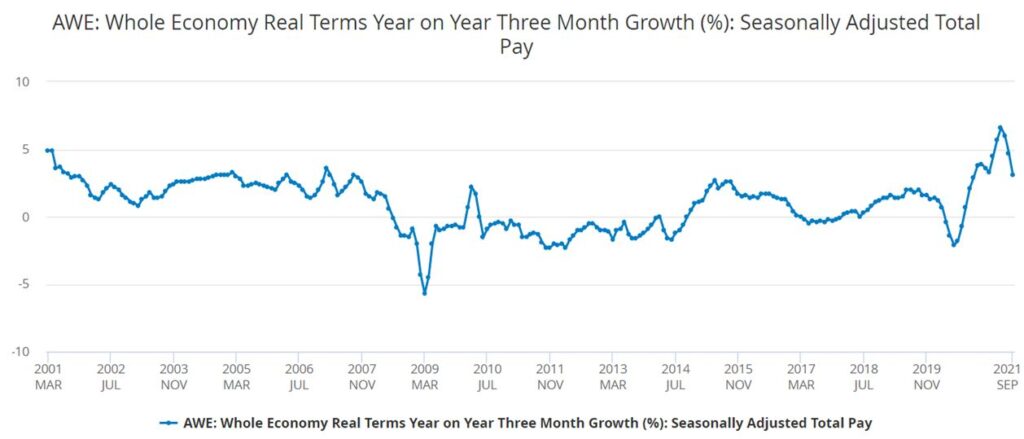 Source: ONS
This sharp fall in living standards is likely to have wide-ranging economic and political consequences.