By Paul Atkin
Government attempts to divide the rail workers from others are falling flat. An independent poll by Opinium shows strong public support for the workers' case.
On pay, there is overwhelming support for rail workers to get a pay rise that reflects the increase in the cost of living. This is an interest we all have in common and its becoming increasingly plain that the government does not agree. They now explicitly state that wage claims should be BELOW the rate of inflation. This is the death knell for any claim that they want to "level up", or believe in a "high wage economy".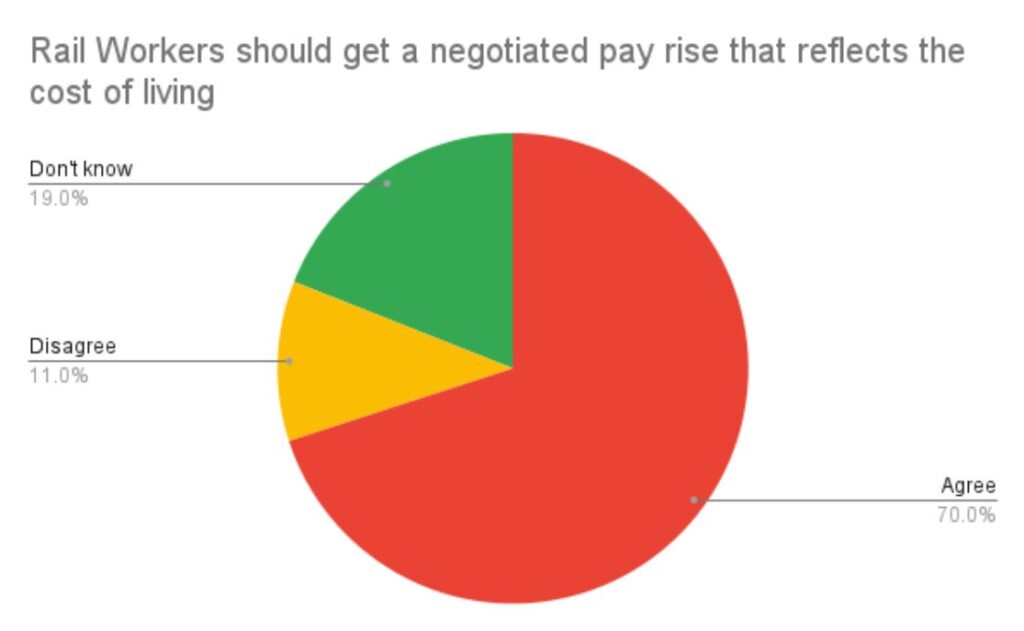 Three out of five support the right to go on strike if negotiations fail. Government sabre rattling about restricting the right to strike is not cutting with the grain.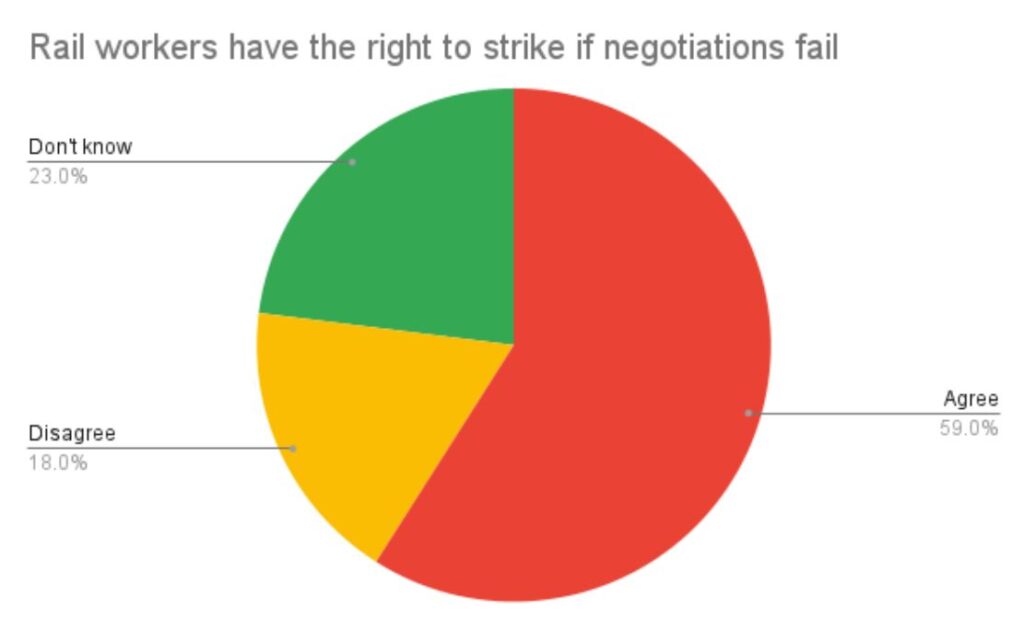 The weakest part of the government's case is their belief in privatisation and the sacrosanct character of profits and dividends, with overwhelming support for profits from rail services to be reinvested in protecting jobs and improving services. This reflects a growing awareness that the share of the economy being taken by owners of capital is rocketing at a time that the rest of us are being squeezed until our pips squeak.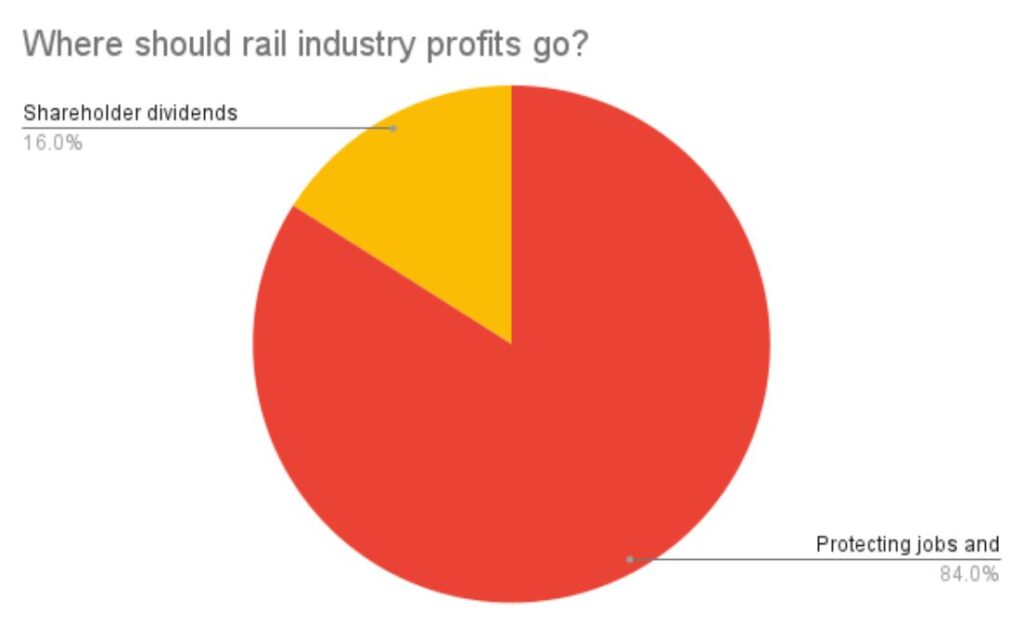 This takes a specific form in large majorities opposing cuts to jobs on trains and stations.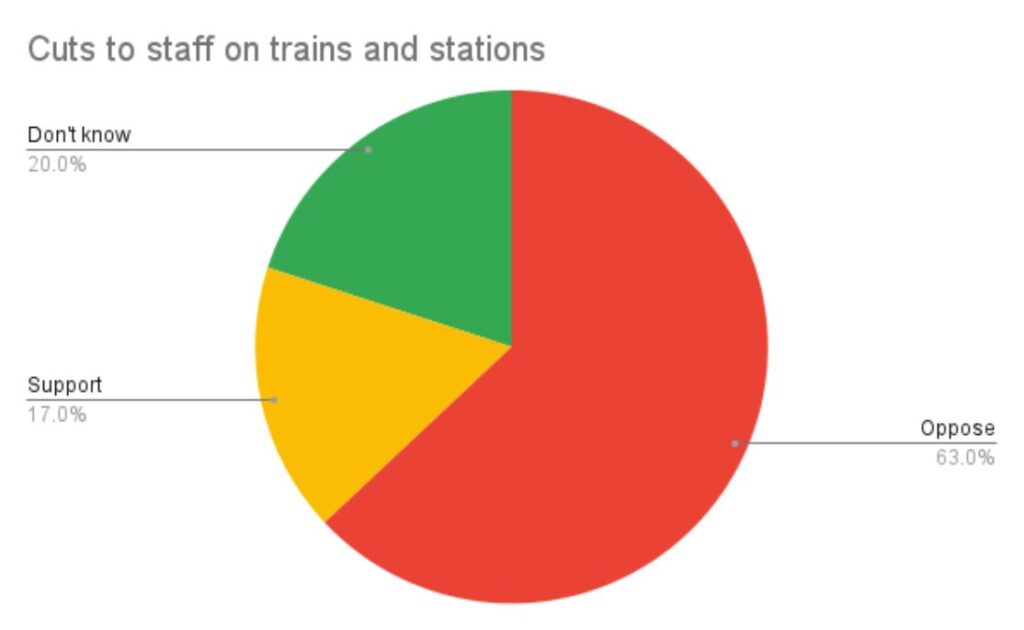 And even more opposing cuts to staff inspecting and maintaining safety on the tracks.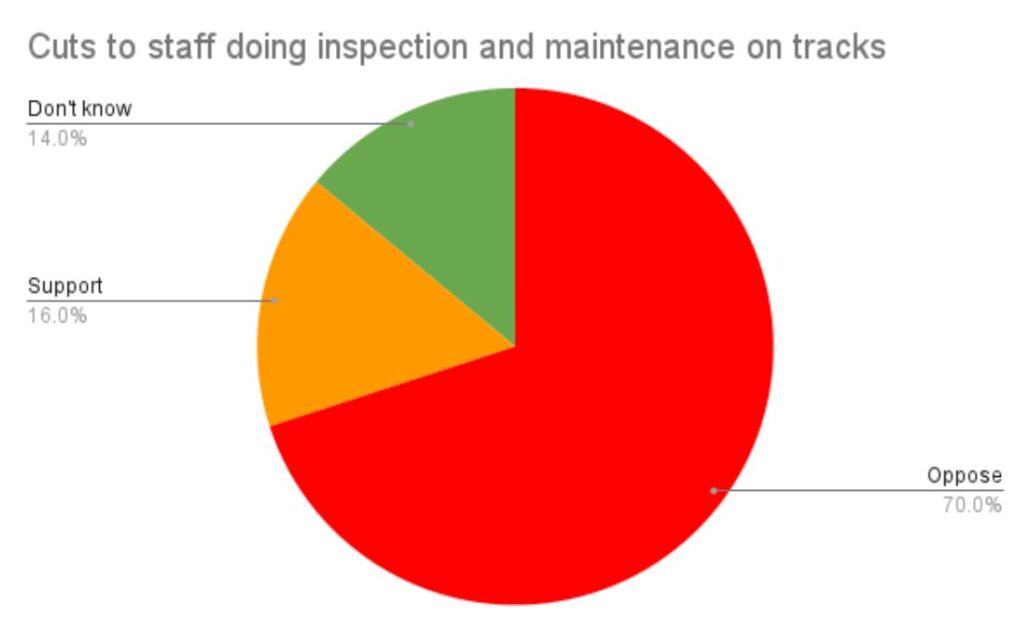 Given that the government is very evidently intervening to make sure that the rail companies do NOT meet the concerns of the workers, they are doing the opposite of what the public wants them to do.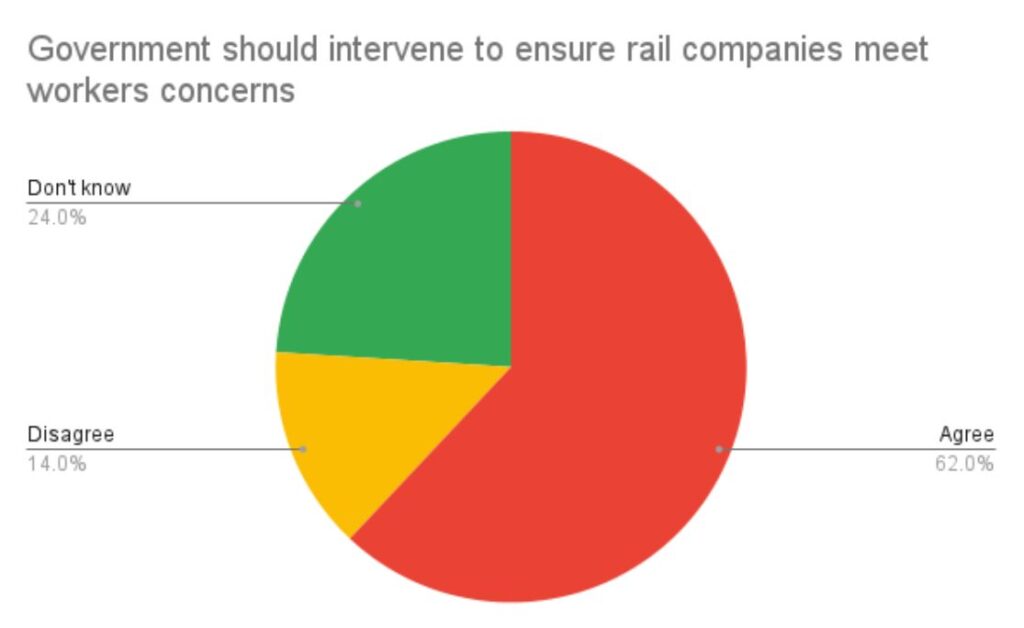 Labour should take note. We are heading into a summer and autumn in which the rising costs of food and energy are propelling workers to turn to their unions to try to stop themselves being forced under. This affects all of us. Most of the public support the workers taking action. If Labour front benchers give "a categorical no" to support for that action, as David Lammy did for airline workers in UNITE and GMB on Sunday, the party will be acting as a human shield for the government (and giving it a lifeline).
See you on a picket line some time soon.
The above article was originally published here on Urban ramblings.